Football fans can be thankful that not every game results in the same kind of one-sided play we saw on Thanksgiving. The roars of the D'town Lions proved too much for
hungover
Bears QB Jay Cutler. The Sanchize redeemed himself on the two-year anniversary of
The Buttfumble
by leading the Iggles to victory over the Dallas 'Boys, setting them up perfectly for the traditional December collapse. And while not even playing for the division lead, the Seattle Seahawks constricted the SF Niners' offense like a pair of hipster jeans.
For posterity, ODB with the best catch of the season, if not history: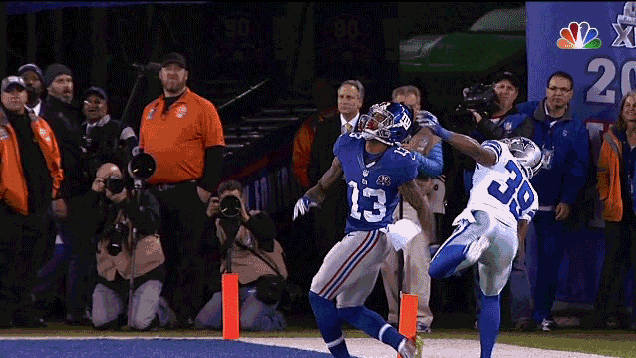 Sun 1pm (cleaning the ol' apt): My beloved Ravens look to pull the plug on the San Diego Superchargers in a solid matchup as both teams need the win to stay afloat in their competitive divisions. Meetings of industrial rustbelts Cleveland and Buffalo are mostly derided and quickly disregarded, especially this late in the season, but these teams are both surprisingly still in contention this season, so look for one of them to screw themselves hilariously or sadly, depending on your point of view.
Can the Tennessee Titans, whose existence is still disputed, rally behind the selfielessness of QB Zach Mettenberg as he battles his addiction with social media against the JJ Watts?
The
RG3 era is over
in Washington, as the
Dan Snyder Gargling Hot Balls
are hosted by Indy.
4pm-ish (PJ Leahy's, LIC, perhaps?): My Dirty Birds need to continue to suck just as badly as the rest of the NFC South if they wanna stay on top as they host the Zony Cards. Aaron Rodgers and Tom Brady should bring a lot of offensive production to the late afternoon slate.
SNF:
The Denver Broncos may want to bring their own Papa Johns to the game, as Arrowhead Stadium's concessions are
reportedly disgusting
. You know what's also disgusting? Losing to the Raiders.