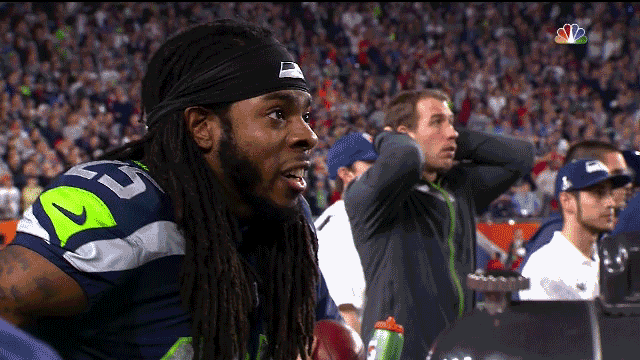 (*) The Pats, you may remember, where accused of deflating footballs in their AFC Championship victory over the Colts, delightfully causing much of America to talk about balls for months on end. NE QB and destroyer of cell phones Tom Brady was suspended for 4 games, which was overturned on appeal due to NFL Commissioner Roger Goodell's autocratic and arbitrary justice system. It recently came out that the Ginger Hammer went so hard on the Pats because the other team owners were still mad about the Pats getting away with Spygate.
Your coveted

season

outlook

, in alphabetical order by division/proper team name (Las Vegas game wins over/under in parentheses):
Buffalo Bills (8.5):
The Bills are trying to get a foot up on the season by hiring former J-E-S-T coach Rex Ryan, adding a flair of entertainment to their otherwise drunken stupor. Ryan has embraced his new team, inking over the Jets green in his tattoo of his wife wearing a Sanchez jersey to Bills blue.
DC Fightin' Snyders (6.0):
Every person on earth has been following the Redtail Pigskins' foray into utter chaos, and who could blame the planet? The coach actively ran the owner-favored QB into the ground in the preseason, hired fake native Americans to defend the team's name, and a
team executive's wife
accused female reporter of giving BJs
to get information.