This controversial season of Sportsball started with a minor suspension (2 games) for my beloved Raven RB Ray Rice knocking out his fiancee (now wife) in an AC elevator, the reality of which surfaced when more shocking videos emerged. Then Minnie Vike star Adrian Peterson was effectively suspended (after initial 2 game suspension) all season for hitting his son with a switch. Niners DE Ray McDonald wasn't suspended at all for domestic violence because a moonlighting cop worked for them (much later released by the Niners).
The NFL treats these acts that hurt actual people and are actual crimes on par with smoking some ganja (Browns WR Josh Gordon, initially suspended 16 games) or not answering stupid questions from the media (Seahawks RB Marshawn Lynch, threatened with $500K fine).
I bring this up because fans need to be aware of this. That as much as we love the game, there are undercurrents such as the domestic violence, incongruous punishments, and hey, remember CTE from last season, that threaten the ability to enjoy it. And one of the main elements behind the mismanagement of these events is NFL commissioner Roger Goodell. He runs the NFL like a PR company, and his incompetence reeks while many in the sports media community try to Lysol that shit away. But many people are realizing this, and there will actually be an anti-Goodell ad bit before the Super Bowl:
#GoodellMustGo
.
Okay now that that's out of the way, let me lay down some analyses for you. Like last season, every point gives advantage to a team, you know, in case you are putting money on it. And of course I'm always down for a Prop Bet if you like! I'll be accepting until kickoff. Onwards!
What: Super Bowl XLIX between the Nerd City Football Squadron and the New England Deflatriots! It's not often that the best teams of each conference meet in the Super Bowl, but here we go for a second consecutive season. Push.
Where: The University [sic] of Phoenix Stadium in Glendale, AZ. Arizona as a state feels a certain way about certain kinds of people. Advantage Patriots.
When: 6:30pm EST, Sunday, Feb. 1 (NBC), which is surprisingly not 20 min from now. NE Pats QB Tom Brady is apparently a 'fucking machine' in cold weather, but the current forecast calls for high 60s during the game. Advantage Seahawks.
How: After
doing his best Eli Manning impression in the first half, by throwing 4 interceptions, Seattle QB Russell Wilson orchestrated a historic comeback, putting up 15 points in the final minutes of the NFC Championship game and subsequent OT touchdown pass. It didn't help that
Mike McCarthy coached with deflated balls, as he called for fieldgoals on two 4th-and-short-at-the-1-yard-line situations as the Packers discount double choked.
The New England Patriots handled the Indy Colts easily, deflating the hopes of their second Super Bowl appearance in a decade. The big story, however, was that the 11 of the 12 footballs the Pats used on offense (each offense uses its own balls) were flat, falling 2 psi short of the minimum pressure [Full disclosure:
Flat 11 was the name of my home in Cambridge].
The Ballghazi scandal, or Deflategate if you must, nicely filled the two week void before the Super Bowl, and has become a
part of the cultural zeitgeist, making appearances on
SNL
,
Jimmy Kimmel
,
The Late Show
, as well as Twitter
advertisements
,
and was probably the most discussed aspect of the season. Advantage Patriots.
Why: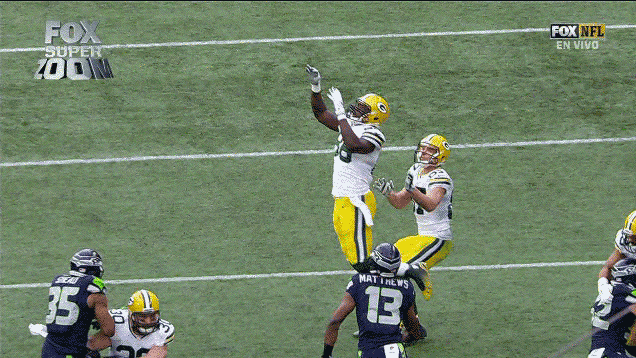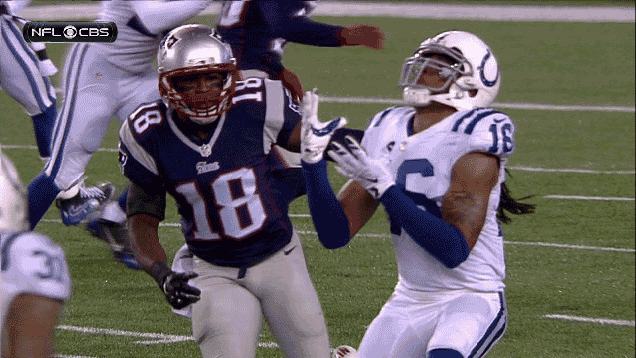 Push.
Offense: While neither QB is a deep threat and Pats RB LeGarrette Blount is a poor man's Marshawn Lynch, the Pats have a star Tight End in man-child Rob Gronkowski. Advantage Patriots.
Defense: Even if the Patriots are, as alleged, overinflating Vince Wilfork, it doesn't get any better on D than the
Legionnaires of Boom, even if Richard Sherman has a gimp elbow [Full disclosure: I also have a gimp elbow]. Advantage Seahawks.
Equipment: While
Marshawn Lynch is
supported
by undergarment company and often grabs his own dick while scoring touchdowns, nothing compares to grown men talking about balls for the past two weeks. Advantage Patriots.
Media presence: The Pats do pretty well with the Gronk talking about spiking a football between a woman's butt cheeks and Bill Belichick describing the sock monkey he put a small part of his soul into. However, M
arshawn Lynch gave a spectacular interview to Skittles Sports. To the rest of the mainstream sports media, he just showed up so that we wouldn't get fined, refusing to answer the inane questions of grown adults that don't listen to him. Advantage Seahawks.
Fan Base: Outside their respective states of Washington and Massachusetts, most Americans find both teams' fan bases equally insufferable. Advantage ISIS.
Halftime Performer: Katy Perry, as a woman, makes zero cents on the dollar for every one that Roger Goodell makes during this Super Bowl. Pats' TE Rob Gronkowski went and mutilated one of her songs and Katy herself let it be known that she's only there so she doesn't get fined. Advantage Seahawks.
Conspiracy: Seattle puts in a solid effort with head coach Pete Carroll admired by the '9/11 Truth' movement, WR Doug Baldwin still looking for doubters to call out, and CB Richard Sherman speaking the truth of the Pats getting away with Ballghazi. Not enough, however, if the opponent is coached by hoodied evil genius grumblelord Bill Belichick, orchestrator of the infamous Spygate controversy, in which the Pats were found to have been recording opposing defensive coordinators' sideline calls and then possibly relaying that information to an illegal radio frequency received in Tom Brady's helmet. That a bunch of their footballs were deflated during a bad weather Championship game, making them easier to grip and throw, seems not at all beyond him. Couple that with the Pats owner Robert Kraft being best buds with Roger Goodell. Advantage Patriots.
Science: After Bill Belichick claimed to have handled dozens of balls in the name of science, he received blowback from both the ball manufacturer and celebrity scientists Bill Nye and Neil deGrasse Tyson. PV = nRT, bitches! Advantage Seahawks.
Language:
Seattle linguists taug
ht Koko the Gorilla to heckle the Pats while Boston-area residents routinely butcher the English language whenever they open their mouths. Advantage Seahawks.
Parenting: Although some parents complain about Tom Brady's habit of sideline swearing, that pales in comparison to this hilarious video of a Seahawks fan Dad ruining his kids birthday video. Advantage Patriots.
Video Games: Button-masher Marshawn Lynch owned Rob Gronkowski in Mortal Kombat, and did an uncharacteristic amount of shit-talking while doing so. If the media wanted him to answer questions, they might want to put a controller in that man's hands. Advantage Seahawks.